CORONATION
CELEBRATIONS
TONGEREN
JULY 2/4/7/9 2023
Welcome
Tongeren is the oldest city in Belgium. As the oldest Holy Mary site on this side of the Alps, sanctuary pilgrimages were held here as early as the Middle Ages.
Continue reading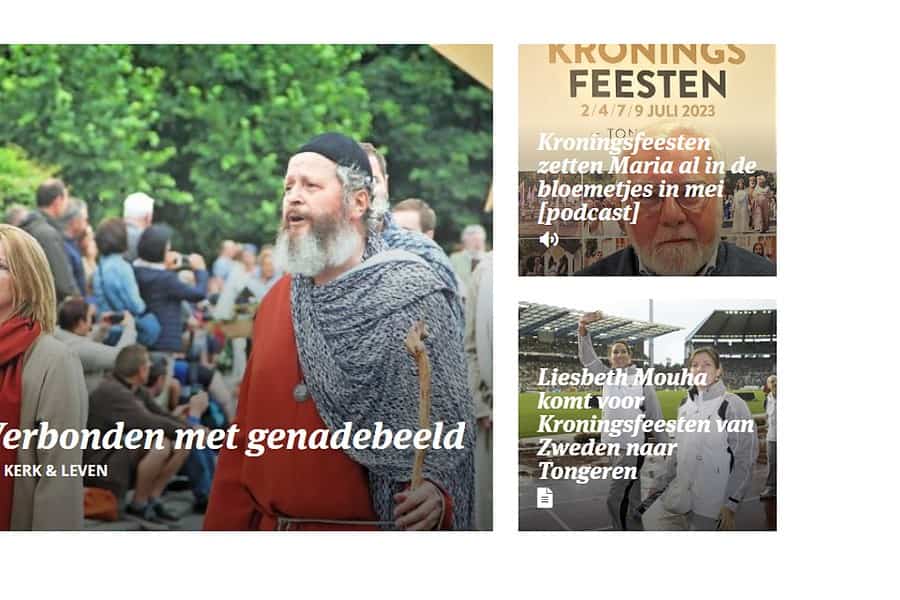 Podcast over de Kroningsfeesten
Kerknet maakte een podcast over de Kroningsfeesten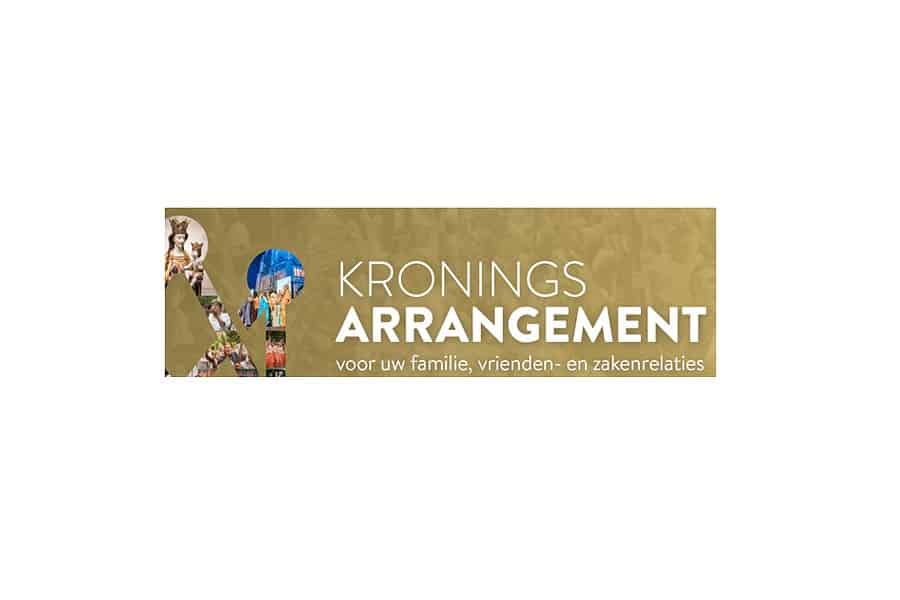 Kroningsarrangement : iets voor U
Wil je een kroningsdag in optimale omstandigheden meemaken, dan is een Kroningsarrangement zeker iets voor u.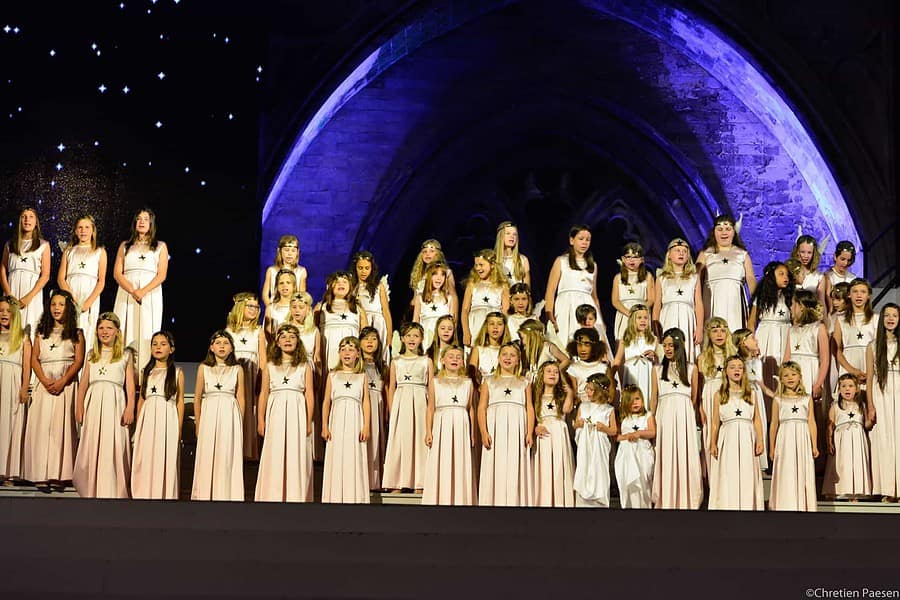 The evening play is a re-enactment of the procession but on a stage. Because everything takes place on one stage and is entirely supported by text.
Coronation Week 2023
Already in 2019, the inhabitants of Tongeren started with the preparations of the Coronation Celebrations 2023. 3000 inhabitants of Tongeren (of a grand total of 30000 !) will participate in the Coronation procession and the evening play on a large stage on the Market Place of Tongeren, four times during the coronation week. During both manifestations, the life of the Virgin Mary and Christ is depicted in a devote way. The 18 group leaders take care of their participants, clothing, music, carts and choreography. It is customary for the participants to pay for their own procession gown.
Continue reading
Euroregional cooperation
In 1982, the idea of a collaboration between the committees that organize seven-yearly celebrations was born: Hasselt, Tongeren, Maastricht and Susteren. From 1988 onwards, this idea was put into practice. The city that organizes the next seven-yearly festivity takes the chair.
Continue reading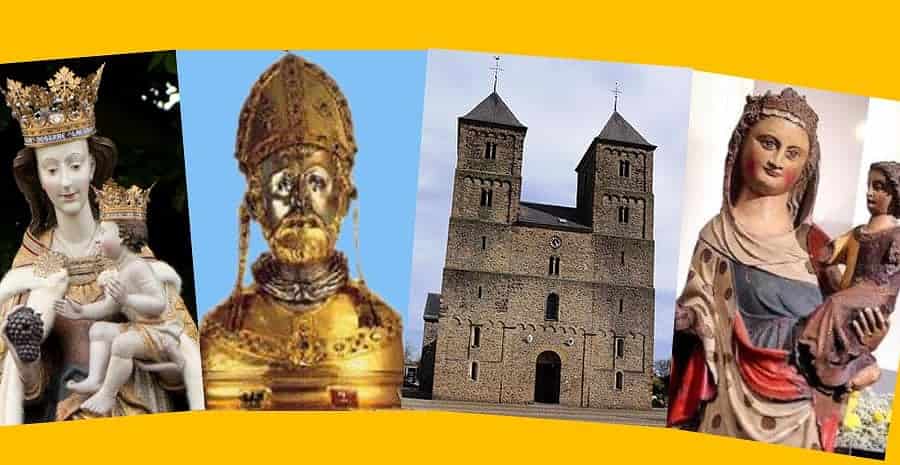 STAY UP TO DATE WITH THE LATEST NEWS ABOUT THE CORONATION CELEBRATIONS 2023
SUBSCRIBE TO OUR NEWSLETTER
ENROLL
FRIENDS

OF THE CORONATION
Under the motto "many small ones make one big one" we invite you to join the "Friends of the Coronation 2023", by making a minimum monthly deposit of 5 euros. 5 euros per month is barely 16 cents per day or 1.12 euros per week. However, it does mean 60 euros per year. And that for several years,
You can become a member by giving a standing order to your banking institution to make a monthly deposit to the account number of the Friends of the Coronation IBAN : BE66 7453 3909 0043.
BIC : KREDBEBB. Together we can save a nice amount of money for the Coronation celebrations 2023.